Get Off Your Butt
"Owning a home is a keystone of wealth - both financial affluence and emotional security." - Suze Orman
I am interviewing another mortgage lender to add to my team this week. Our business is growing, which means there will be more benefits and resources for YOU, the client. This means our services will be provided better, faster, and more customized to your needs. I would love to be able to show you how you can step into my office to meet with me without even leaving your house.
Think about where you hope to be living in five years. Do you believe it is within reach or should we look at investment opportunities to help you get to your five year goal? Houses can be bought and sold. If it is done wisely, then each time you sell one, money should be made. Start getting to work with those steps now and you can be right where you want to be.
What is your plan? Let's work together and get you there!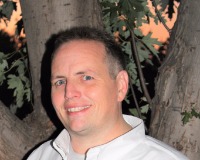 Author:
Trent Rhodes
Phone:
405-831-5543
Dated:
October 12th 2017
Views:
84
About Trent: ...