Location Location Location In Oklahoma City
Location, Location, Location?
Who has not ever heard this overused phrase? Everyone knows the hackneyed answer to the question, what are the three most important factors in determining the value of a home? Right? It's location, location, location, as if to say location is by far the most (only) important factor in determining the value of a home. Who's to say if this expression truly applies to you?
So here's an exercise, what if, as a Oklahoma City, Oklahoma home buyer, you're faced with choosing between you ideal location and your ideal home? For the sake of argument let's say the perfect home you've got your eye on has the four bedroom, three bath, three car garage, breakfast nook, and full finished, walkout upstairs game room you've always dreamed of. The problem is it's in a semi decent school district, has a much smaller yard then neighboring homes, only a few trees, and is fifteen minutes away from the nearest interstate.
The perfect location for you and your family, also for sale in your market, has a giant back yard with a gorgeous stream behind the back property line, mature trees, lies within the most desirable school district boundary, and has easy, quick access to the highway for commuting. However, the home in this ideal location lacks many of the features and benefits you've been dreaming of.
You understand the conundrum. So which is more important to you, house or location? School district lines, setting, lot size, and proximity to shopping, hospitals, post office, highways, etc. are things you can't change. Homes can be improved. You may not necessarily have room to add a bedroom, but maybe you can add a bath? And you can always renovate or remodel interiors, replacing old cabinets, appliances, light fixtures...and on and on. So the question becomes, are you prepared to supply the (time, fiances, patience) of a few home projects? Or can you simply do without some of the items on your dream home wish list?
Think about your answer for a couple days and check back. Next time, I'll give you some tips on how you can decide for yourself which way to go, dream home or location, location, location. As always, if you are thinking about buying or selling a home in the near future, give me a call! 405-921-3164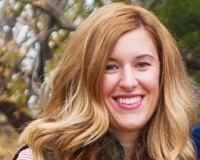 Author:
Brittany Neumann
Phone:
405-921-3164
Dated:
January 6th 2018
Views:
388
About Brittany: Allow me to introduce myself to you. My name is Brittany Michelle Neumann and I am a proud resident...