BY

EMMA HINCHLIFFE

Staff Writer

MAY 21
EXp World Holdings, the parent company of virtual brokerage eXp Realty, crossed $1 billion in market cap — still a ways off, but catching up to Re/Max's $1.6 billion valuation — on its first day trading on Nasdaq.
At the close of markets on Monday, eXp World Holdings' market cap stood at $1.044 billion. The company started trading on Nasdaq Monday after applying in April to uplist from the middle-tier venture market OTCQB where it had been trading prior. Moving to Nasdaq requires greater market cap and trading volume.
"Today is a special day in our history, but also just like any other day in building a great company," eXp World Holdings CEO Glenn Sanford said in response to a question about eXp Realty's $1 billion milestone.
"Our team is super focused on helping our agents, and our agents are staying super focused on working with their clients. I am really excited about where things have the potential to go as we mature as an organization and continue to scale." http://okccloudagent.com
For comparison,
Re/Max has a market cap of $1.6 billion,
Redfin is at $1.83 billion, and
Realogy is at $3 billion
eXp World Holdings' market cap stood at $1.044 billion at the time of this article's publication.
EXp Realty, founded in 2009 by internet entrepreneur-turned-Keller-Williams-team-leader, Sanford, is a cloud-based brokerage that includes an entire virtual world where brokers create avatars to attend classes and network, 24/7.
Users can create and customize their own virtual avatars in a fashion similar to massive online multiplayer games like "Second Life."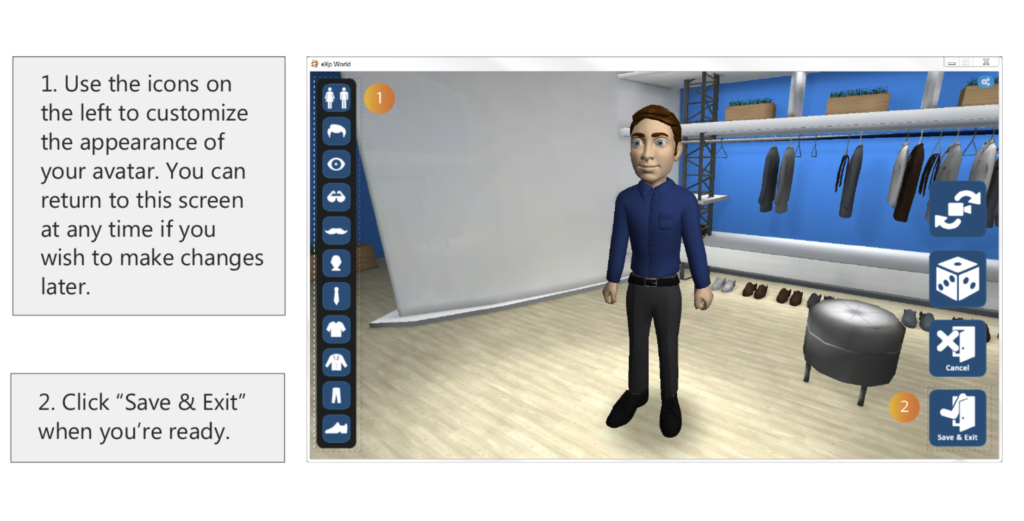 Credit: eXp World



EXp Realty agents earn company stock when they make deals or accomplish tasks like recruiting new agents to the brokerage — helping the company in its move to Nasdaq.





It has since expanded to 49 states, the District of Columbia and Alberta and Ontario, Canada and claims to be the largest brokerage by geographic area in North America. the company surpassed 10,000 real estate agents across North America.

This important company milestone represents a doubling of agent count in less than seven months. Since the beginning of the year the agent base of eXp Realty has grown by more than 54 percent.




If you are curious about all the buzz that eXp is and why it is growing at rapid rates, please feel free to reach out to me and I will give you an introduction with no obligation to do anything.

I love telling the story of eXp Realty and how it fits into my Life, It just made sense to me. http://barbaraleatherwood.exprealty.careers/ I am "OKC CLOUD AGENT.com"




Correction: This story originally cited a source that said Re/Max's market cap was below $1 billion, but the source did not take into account certain share ownership structure. We have since updated the story to correct it.




Article image credited to Pedro Correa Original Article by Emma Hinchliffe